About Growler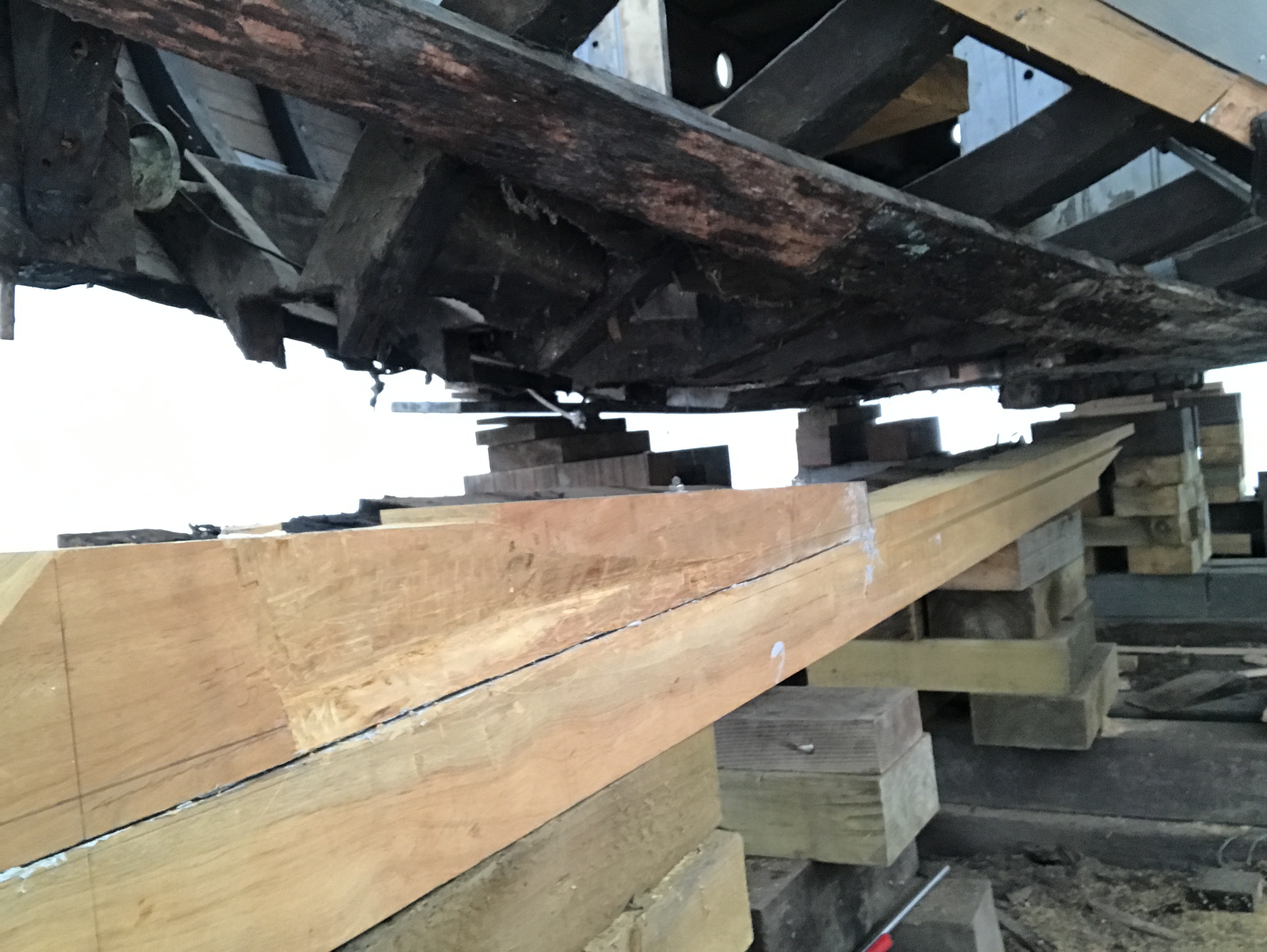 Growler is a Thames sailing barge yacht built in 1922 by Whites of Conyer Creek.  She is based on the racing barge Sara.  Following a working career, Growler had a brief leisure sailing life before being retired to a barn in Dedham, Suffolk.
The historic vessel's last owner was Gus Curtis of Harry King & Sons in Pin Mill, Suffolk and she's now owned by Ash Faire-Ring, one of the new generation of crowdfunded boat restorers, who is restoring Growler in Burnham Overy Staithe in north Norfolk.
Ash, who was raised in Suffolk, started sailing at the age of around four months and has a lifelong love of classic boats, particularly workboats, and particularly Thames sailing barges - he also crews aboard the 2000-built steel Thames sailing barge Juno with a friend locally.  He was donated Growler in August 2018 and began her restoration in June 2019 once he had completed his A-levels.
At the age of 11, Ash built a 10ft (3.1m) Ian Oughtred clinker ply sailing dinghy called Griffin with his father.
Despite having limited funds (and needing to sit his A-levels before getting down to the job in earnest), Ash, together with his business partner, Ben Danziger, set up a marketing campaign to spread word of the vessel's restoration and crowdfund £2000 to pay for initial project costs.
Restoration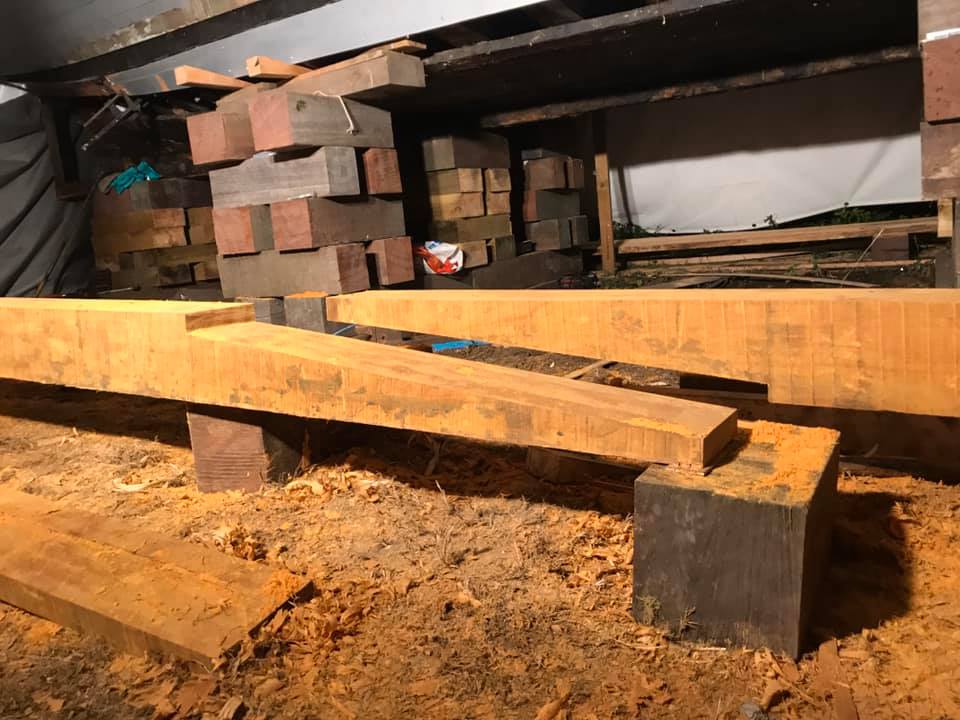 The basic work includes: re-planking on the chines, re-planking half the port side, new keel, keelson, stem, sistering all frames on port and starboard, new engine and all associated systems.
Ash's aim is to have her back on the water and sailing in summer 2021.
Sponsorship
Ash secured a sponsor with Jotun Yachting who are providing all the coatings required to carefully bring the barge back to seaworthy condition, amounting to around £4,000 worth.
A spokesman for The Jotun Group said: "The opportunity to support two young sailors - Ash and Ben Danziger - in developing their technical skills and pushing personal boundaries through the restoration, fits well with the culture and ethos of Jotun."
Sail Cargo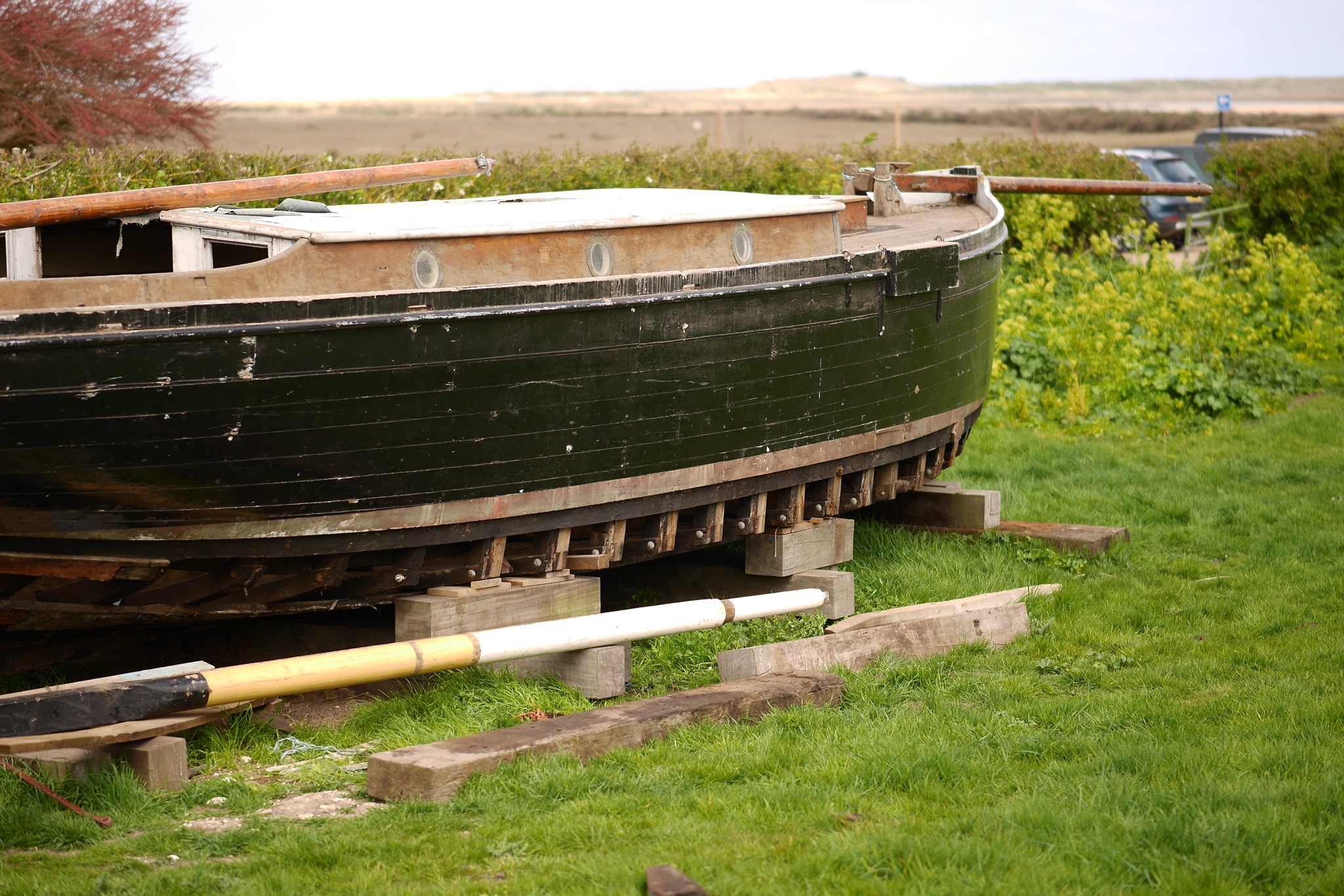 Growler's draught of just 2ft (60cm), her ability to beach upright, common to all Thames sailing barge derivatives, and a big expanse of space above and below decks, means that she suits the small, growing movement of sail cargo which Ash is hoping to join.
He has already arranged to sail local produce from Norfolk around East Anglia, up the Thames and into London's Borough Market's own jetty to offload.
----------
Latest News
August 2021 Read an update from Ash about the progress of his conservation of Growler with planking now complete! 
April 2021 Read about all the work that's been carried out on Growler over the winter, and Ash's plans for the season ahead. 
December 2020 It's been the most incredible year for Growler and 2021 is looking even more exciting!
June 2020 - Ash is taking over our Instagram!!  Ash will be on National Historic Ships UK's Instagram account all weekend, including a live Q & A on Saturday night!  If you've got any questions for Ash, about Growler or anything else, please drop us an email or contact us via social media.  
May 2020 - The framing of Growler's cockpit is now complete and now requires the seat tops adding to it! Do you know of any old church pews that can be used for this? Full story here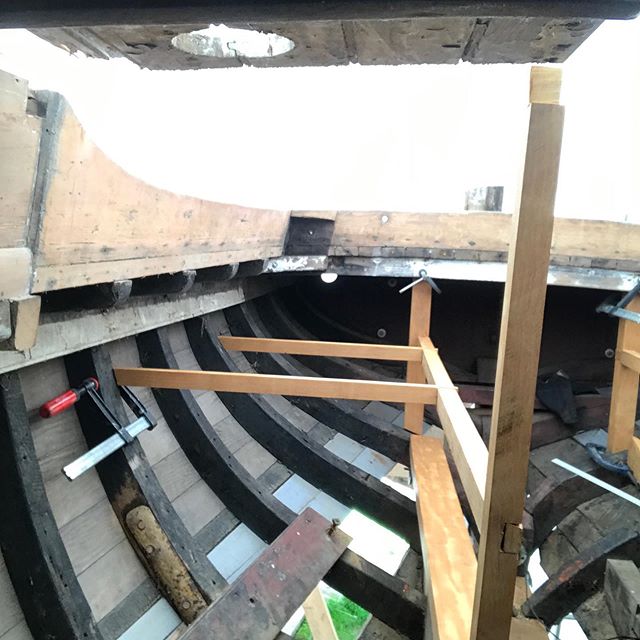 March 2020 - Growler has a new keel!  Over the last few weeks Ash has been busy with one of the most complex jobs that they've undertaken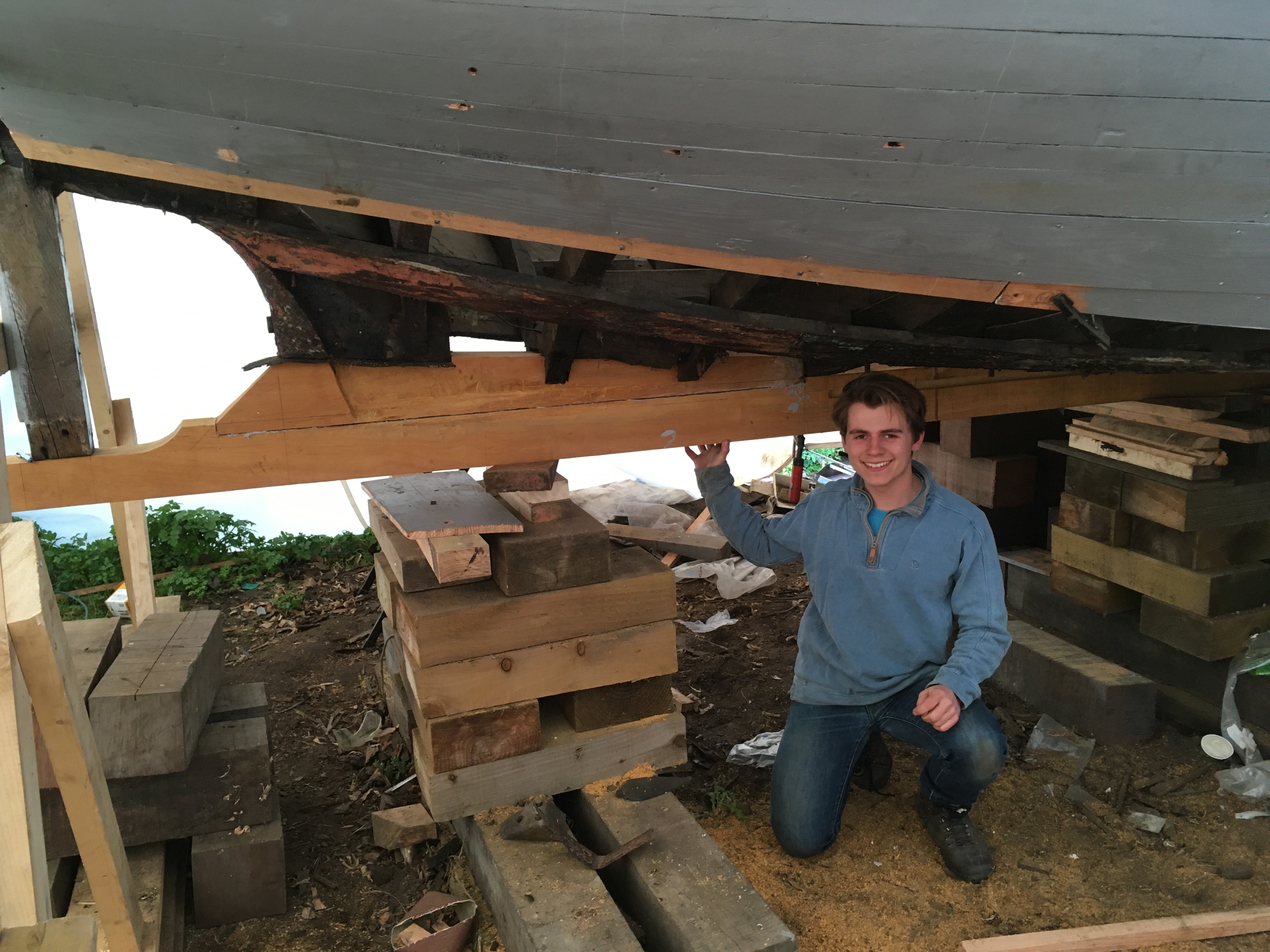 February 2020 - Ash is very excited to announce that the time has almost come for Growler to return to the water!
They started the new year off by collecting the Opepe timber for the new keel and the larch for the hull planking.  A massive thank you to John Owles of Summer boat design for sourcing this timber for them!

Since then they have replanked the chines which were the very noticeable large holes in Growler at the lowest part of the hull.  In addition to this, they have rebuilt the port side around the transom due to the discovery of rot.  Finally they have almost completed building the keel and they are hoping to fit it in just a few weeks time!



The remaining major  tasks are, to fit the keel, skin the bottom of the hull with a layer of planking and install the engine.

Through your amazing support Ash is thrilled to say that they have raised over £16,000!  This is incredible and would not have been possible without you. He now would like to ask for your help a final time to raise the £3000 to pay for the new prop shaft and installation of engine.

They have just launched our crowdfunder and the link is attached below.  Do check out our latest youtube video as well which is at the start of this email! 
https://www.crowdfunder.co.uk/float-growler-1

With your help they hope to have Growler in the water in just 2 months time! 



You can follow the restoration of Growler via YouTube, or Facebook, Twitter and Instagram Pages.  Check out videos of the vessel's conservation here.
Find out more about the Sailing Barge Growler, including how you can support and/or donate the project.