About us
The Tall Ship is an independent museum owned by the Clyde Maritime Trust, dedicated to the preservation and interpretation of the Glenlee, as well as the maritime history of the local area. Hundreds of ships were built in Glasgow's highly successful shipyards, but the Glenlee is now one of only five that remain afloat in the world, and the only one in the UK.
One of Glasgow's most unique attractions, The Tall Ship gives visitors the opportunity to have a fun day out free of charge and learn about the fascinating history of the Glenlee.
The Glenlee first took to the water in 1896, and passed through the notorious storms of Cape Horn 15 times throughout a long and distinguished career at sea. The ship has lived many lives, serving as both a sail training vessel and bulk cargo carrier, and circumnavigating the globe 4 times. The ship has also had many names over the years, such as Islamount, Galatea and Clarastella. Glenlee is the ship's original name.
After many eventful years at sea, Glenlee was eventually abandoned in Seville Harbour, where it was discovered in 1990 by a British Naval Architect and purchased at auction in 1992 by the Clyde Maritime Trust who oversaw a six year restoration project, all done by paid and voluntary crew.
The museum is highly popular with schools and children's groups, and offers regular maritime-themed learning activities and educational workshops. The ship also has regular guided tours, talks and changing exhibitions throughout the year.
The Tall Ship is a popular venue for hire, and has hosted a variety of events, ranging from conferences to graduation balls to weddings.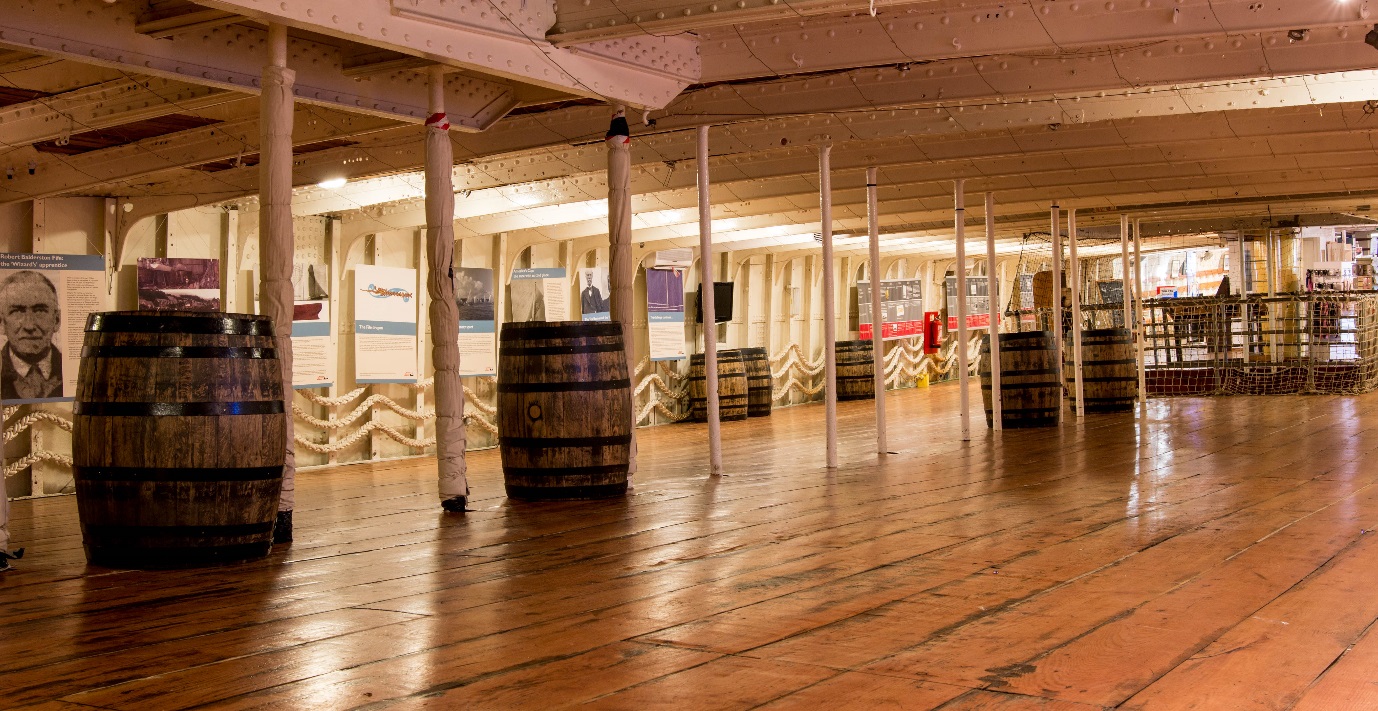 The Workshop
The main purpose of the workshop is to maintain and preserve the SS Glenlee. However, Tall Ship Community Boatbuilding also operate out of the workshop.  After a long period of hard work from staff and volunteers, Starcrest was successfully restored and launched in June 2019, see photo below.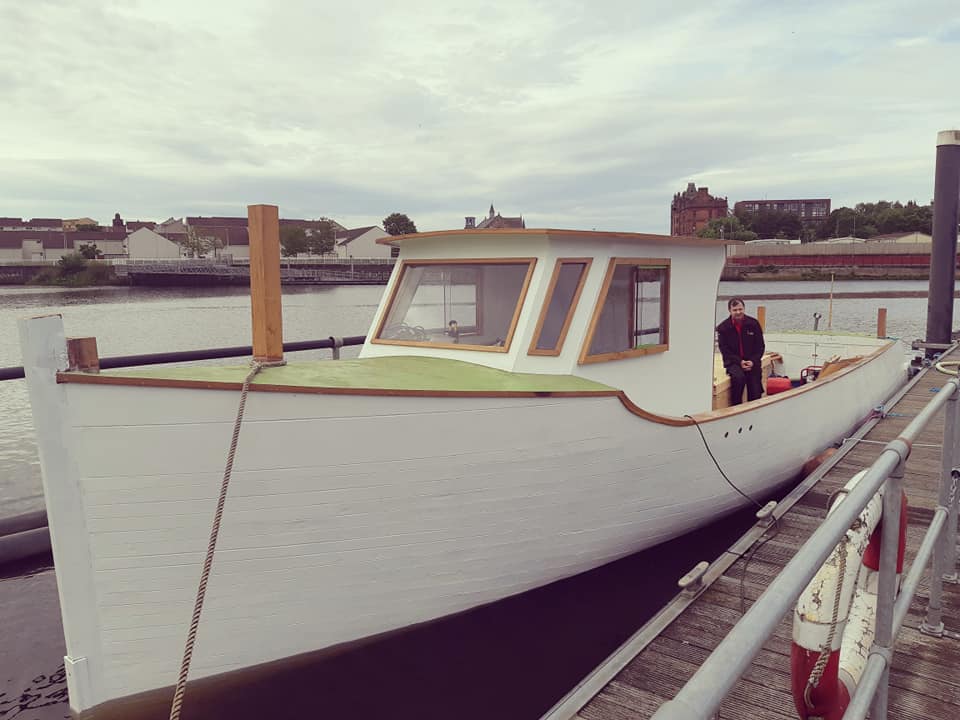 The workshop looks to engage the local community as much as possible, with particular emphasis on groups and individuals suffering from social or mental issues. The workshop at the Tall Ship has worked closely with NHS Restart, Project Scotland, the Department for the Homeless and social workers.
The Glasgow Coastal Rowing Club are active volunteers in the workshop.
It is also worth noting that the workshop currently has a commission to build a skiff for another rowing club, and they are actively looking for more commissions.
Work with other organisations
In addition to what has been mentioned above, the museum also partners with several other local organisations. For example, we work with Scottish Opera to host free pop-up opera shows on board the ship for members of the public. The museum works with the Licketyspit Theatre Company to host free play sessions for families from economically deprived areas. The Tall Ship has also worked with Impact Arts, hosting art exhibitions for their elderly art group based in Govan.