Details
Vessel type
Harbour Defence Motor Launch
Available for excursions
No
Construction
Builder
Wood, Herbert, Potter Heigham
Primary engine type
Diesel
History
LEWINA was built in 1941 at Potter Heigham by Herbert Woods Ltd. and was completed in 1943 as naval vessel HDML 1305. She left Milford Haven for the Mediterranean where she was assigned to the 139th Flotilla operating on Special Service duties from Malta and the Tripoli area.
In late 1944, she was fitted for minesweeping and re-assigned to 2nd Division, 141st ML Flotilla. She saw action at Zara in 1945 and accompanied HDML 2187 and HDML 1290, the latter of whom sank one Italian boat and captured two prisoners.
Later, LEWINA was reduced to Category C Reserves and sailed to the United Kingdom for disposal and de-equipping at Sheerness in 1947.
In 1949, she was converted to a pleasure craft at Littlehampton by C.W. Philips Co. Ltd., with A. B. Gavin-Taylor A.M.I.N.A as the designer. Initially owned by Mr. E. Lewis, she was then sold to Mr. E. Watts in Nottingham and used as a houseboat. Her present owner purchased LEWINA in 1999 and began restoration. She is one of only six seaworthy HDMLs left in the world, out of 450 worldwide and 293 that were built in Britain.
Although this vessel has been disposed,we are lacking information in order to update her record. If you have any past information, please contact us.
Key dates
1941

Vessel built by Potter Heigham by Herbert Woods Ltd., completed in 1943 as naval vessel HDML 1305

1944

Vessel fitted for minesweeping and re-assigned to 2nd Division, 141st ML Flotilla

1947

Vessel reduced to Category C Reserves and sailed to the UK for disposal and de-equipping at Sheerness

1949

Vessel converted to a pleasure craft at Littlehampton by C.W. Philips Co. Ltd.

1999

Restoration of vessel began under new private ownership
More like this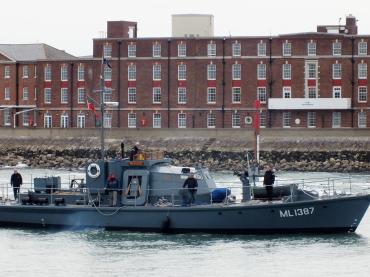 National Historic Fleet, built 1943 by Newman, R A & Sons Ltd, Poole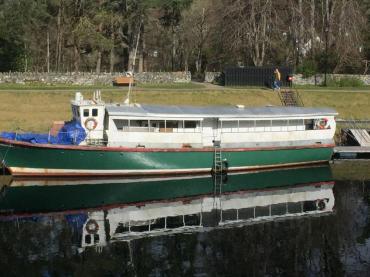 Registered, built 1941 by Sussex Shipbuilding Company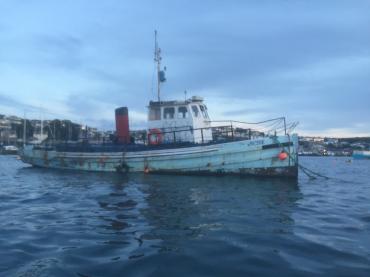 Registered, built 1940 by Groves & Gutteridge Ltd, Cowes