Details
Subfunction
Harbour Defence Launch
Vessel type
Harbour Defence Motor Launch
Current use
Ongoing conservation
Available for excursions
No
Construction
Builder
Sussex Shipbuilding Company
Primary engine type
Unknown
History
Launched in 1941 as Harbour Defence Motor Launch build number 85, she was given the pennant number ML 1085, and assigned to the 190th Motor Launch flotilla at Scapa Flow. With the advent of plans for Operation Overlord and the Normandy landings, she was reassigned to the 150th flotilla on the South Coast. In the lead up to Operation Neptune and the seaborne invasion of D-Day she conducted minesweeping duties for the landing beaches. During and post the D-Day invasion itself, she performed escort and patrol duties along the sea channels marked out in the English Channel leading to the landing zones at Normandy. She remained in this role providing protection from Luftwaffe and U-boat attack until the end of hostilities in Europe, and was then reassigned to duties in Scotland.
After the war she was redesignated as Survey Motor Launch 4, performing Survey duties, until redesignated again as SML 342. She served in this role as a survey vessel until 1959. Following her decommissioning ML1085 was officially registered with the name PEMBROKE SHEARWATER and served as a ferry for several years in the Pembroke area. She was then purchased and renamed as ETIVE SHEARWATER after Loch Etive, and sailed as a ferry from Arisaig to the islands of Muck, Rum, Canna and Eigg off the West Coast of Scotland for many years until she retired for private use.
At this time she was largely converted to houseboat use, although retaining much of her original fabric in her hull and her ferry time chart house. She was saved from an uncertain fate, and preserved on Loch Ness, being maintained on an "as is" basis, with hopes of future restoration. Through subsequent owners her original engines were removed to be preserved and returned to running condition in their own right, but the facility to preserve the ship was not available at this time. Now the vessel herself has been taken on to be restored. The aim is whilst preserving the remaining features of her fondly remembered ferry days, to return her to largely wartime specification to provide a living memory of this and the service she gave during World War Two and to honour those who served.
More like this
Archived, built 1942 by Wood, Herbert, Potter Heigham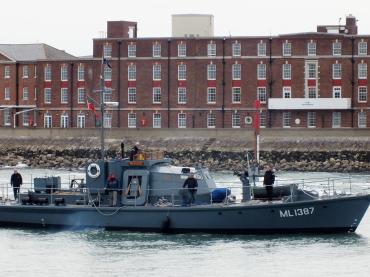 National Historic Fleet, built 1943 by Newman, R A & Sons Ltd, Poole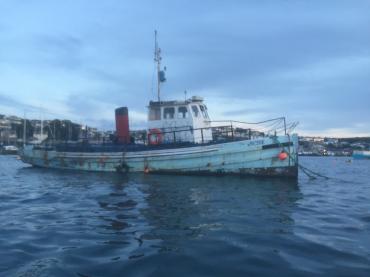 Registered, built 1940 by Groves & Gutteridge Ltd, Cowes