Details
Vessel type
Norfolk Broads Cruiser
Available for excursions
No
Construction
Builder
Ward, A G, Norwich
Primary engine type
Inboard
History
History
SEA PRINCE is the first of a pair of cruisers (sister vessel SEA QUEEN 1946-1970) built after the Second World War by A.G. Ward of Thorpe St Andrew, Norwich.
Head of the fleet, she was a high end luxury hire vessel with 8 berths, 2 toilets, running hot water fitted and a full size galley, cooker and sink.
SEA PRINCE is now used as a houseboat by the owner, who rescued a striped and unloved superstructure in 1988. Apart from the wheelhouse canopy the hull and deck are origional in design.
More like this
Registered, built 1965 by Moore, Wroxham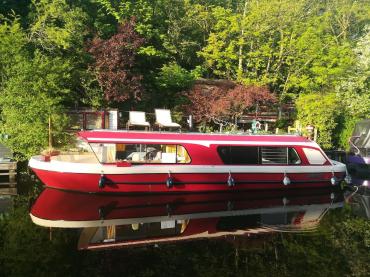 Registered, built 1969 by Wilds, Frank B, Horning, Norfolk
Registered, built 1936 by Andrews, Billy