The Registers
There are currently over 1,300 vessels on our database including details of designer, builder, dimensions, construction, propulsion, service history, current location and ownership, as well as images of many of the vessels.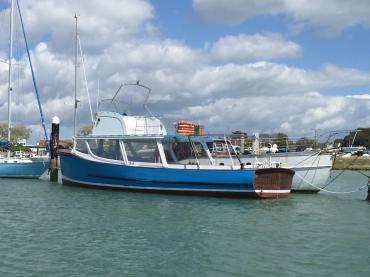 Passenger Ferry built 1962 by Unknown
Saloon Launch built 1933 by Bundock Brothers
Steam Yacht built 1859 by Jones and Quiggin, Liverpool
Shipshape Network
The Shipshape Network encourages local organisations and individual vessel projects across the UK to work together to achieve more. Explore our regional hubs to discover what's happening in your area or search our National Directory to find local skills and services.
News & Events
Historic steam drifter sets sail for first time in years
Craned into place in Bideford