Details
Vessel type
Watson 46.9 Class Lifeboat
Archive reason
Overseas Watch List
Available for excursions
No
Construction
Builder
White, J Samuel & Co Ltd, Cowes, Isle of Wight
Primary engine type
Diesel
History
History
She is of mahogany double diagonal construction with twin Thornycroft 380 diesel engines. After service as a lifeboat at Fishguard, Barrow and Moelfre she was allocated to the relief fleet until sold out of service in 1989.
This vessel was the last of her class to be built and retains her open cockpit aft. Some conservation work will be carried out by her owner who has recently bought her and she may be returned to her appearance of the early 1960s.
Howard Marryat was built by J S White and Co.Ltd at the cost of £33,863, provided from a legacy from Mr Howard Marryat and a gift from his son, Mr R A Marryat of Guernsey. She is a 46ft 9" Watson motor lifeboat with airbag.
She was station lifeboat at Fishguard from 1957-81, and later served Barrow and Moelfre.
A Letter of appreciation was sent to Second Coxswain Hughes for his part in a service on 9 September 1976 to the yacht Blasket, when five people were rescued and their boat was also saved.
While in service with the RNLI, Howard Marryat launched 156 times and saved 88 lives. She was sold out of service in 1991.
Key dates
1956

Built by J S White of Cowes Isle of Wight

1957/1981

Served as Fishguard lifeboat

1982/1986

Served as Barrow lifeboat

1987/1988

Served as Moelfre lifeboat

1989

Sold out of service
More like this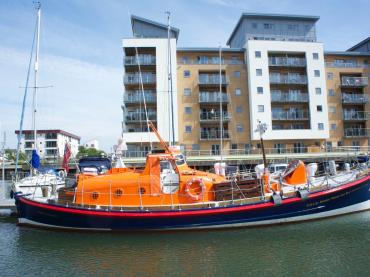 Registered, built 1956 by White, J Samuel & Co Ltd, Cowes, Isle of Wight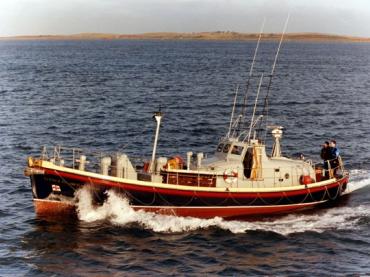 Registered, built 1953 by White, J Samuel & Co Ltd, Cowes, Isle of Wight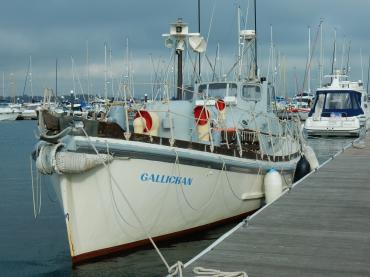 Registered, built 1955 by Groves & Gutteridge Ltd, Cowes